​Seashell Cabinet Knobs and Pulls for Your Coastal Decor
Seashells are commonly found as a key element in Coastal Decor, and are often a staple of nautical decor and beach themes, as well.
Replacing your plain old knobs and pulls with new ones featuring a shell motif is an easy and inexpensive way to add an extra coastal, nautical, or tropical touch to any room in your home. You'd be surprised how much such a little thing can change the look of a cabinet or piece of furniture.
| | |
| --- | --- |
| This page showcases some great drawer and cabinet handles with seashell motifs on them. You'll even find a few starfish and sand dollar designs mixed in. Look near the very end of the page for some special knobs for children's rooms. | |
Don't miss the two short videos - one of a small octopus swimming through a sand dollar village and one of a pink starfish having lunch! You'll find them both on the page titled Starfish and Sand Dollar Knobs.
---
​Specially Shaped Hardware - For cabinet doors and drawers
NOTE:
When selecting oblong drawer pulls. like the ones in the center above, make sure to get the ones with that accommodate the appropriate number and placement of screws if you are replacing current pulls, or have drawers with pre-drilled holes.
---
​Popular Souvenirs - From the Beaches of the World
Seashells can be found washed up on nearly all of the world's beaches. However, they are more plentiful, and in greater variety where the waters are warm and shallow.

These little treasures yielded up onto beaches from the world's oceans are one of the most commonly collected souvenirs when people go on vacation.

​But all of them aren't so little.

The largest shells come from giant clams ... they can measure over four feet!

People bring them home and use them to decorate all sorts of things - from candles to picture frames to napkin rings, and more.

​

You can also add pictures of these little ocean souvenirs (and occasional a real preserved one) to your walls, shelves, cabinets and drawers for a special decorator touch in your bath, kitchen, or other room.

​Here's a pretty Conch Shell cabinet knob and matching pulls with a vintage look from WanderingWonders on Zazzle.

​

Shown along with this pretty ceramic hardware is an idea for something to help complete the look - a piece of wood wall art that coordinates quite well with these particular knobs and pulls.
---
Pictorial Knobs - For a Picture Perfect Coastal Decor
Ceramic knobs are durable. Printed or painted sea shell graphics display in vibrant color on a ceramic surface.
That's plain to see in these examples which feature brilliantly colored single shells, along with the a colorful shell grouping.
​They are also easy to just wipe clean!
HINT: Order an many as you think you'll need, all at once, as in some cases, there is a PER ORDER shipping fee. (Rather than pr item, or by weight.) Be sure to check the shipping charges for the ones you select.
​Common Uses for Shells - Throughout History
Through the ages, man has found many uses for the homes that have been abandoned by small sea creatures.
Today, we still love them and use them in many ways. (Perhaps you've utilized them in craft projects)
A few of the more common ways we've used shells at one time or another over the centuries include:
For Money or in Trading
As Tools
As or incorporated into Art
In the making of Jewelry
As a soil additive for Agriculture
As Architectural adornments
As Musical Instruments
| | |
| --- | --- |
| Multiple Knob and Pull Sets | --- |
Sets of seashell drawer pulls and cabinet knobs make selecting an assortment of seashells for your decorating easy. They're available in pairs, all the way up to a dozen or more. ​


---
Fun and Easy Decorating Tip:
Change out your plain vanilla light switch and outlet covers for decorative ones featuring seashells, like some of the ones seen at ​Decorative Wall Plates -Sea Shells.
---
Seashell Knobs and Pulls for Kids' Rooms
While any of the cabinetry hardware shown below could be used in just about any room of your home, these are especially bright and colorful, making them especially attractive for a nursery or child's room, or even a bathroom used primarily by children.

The ceramic surface is quick and easy to clean, which is another plus for an area where children spend lots of time.

Note that most all of the knobs from the Zazzle site, where the four just above are found, also have matching horizontal drawer and vertical cabinet pulls. Those additional items can usually be selected right on the same product page as the round knobs.
---
---
Affiliate Disclosure: The owner of Ship's Bells is a participant in the Amazon Services LLC Associates Program, as well as other affiliate advertising programs designed to provide a means for sites to earn advertising fees by advertising and linking to them
Powered by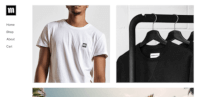 Create your own unique website with customizable templates.